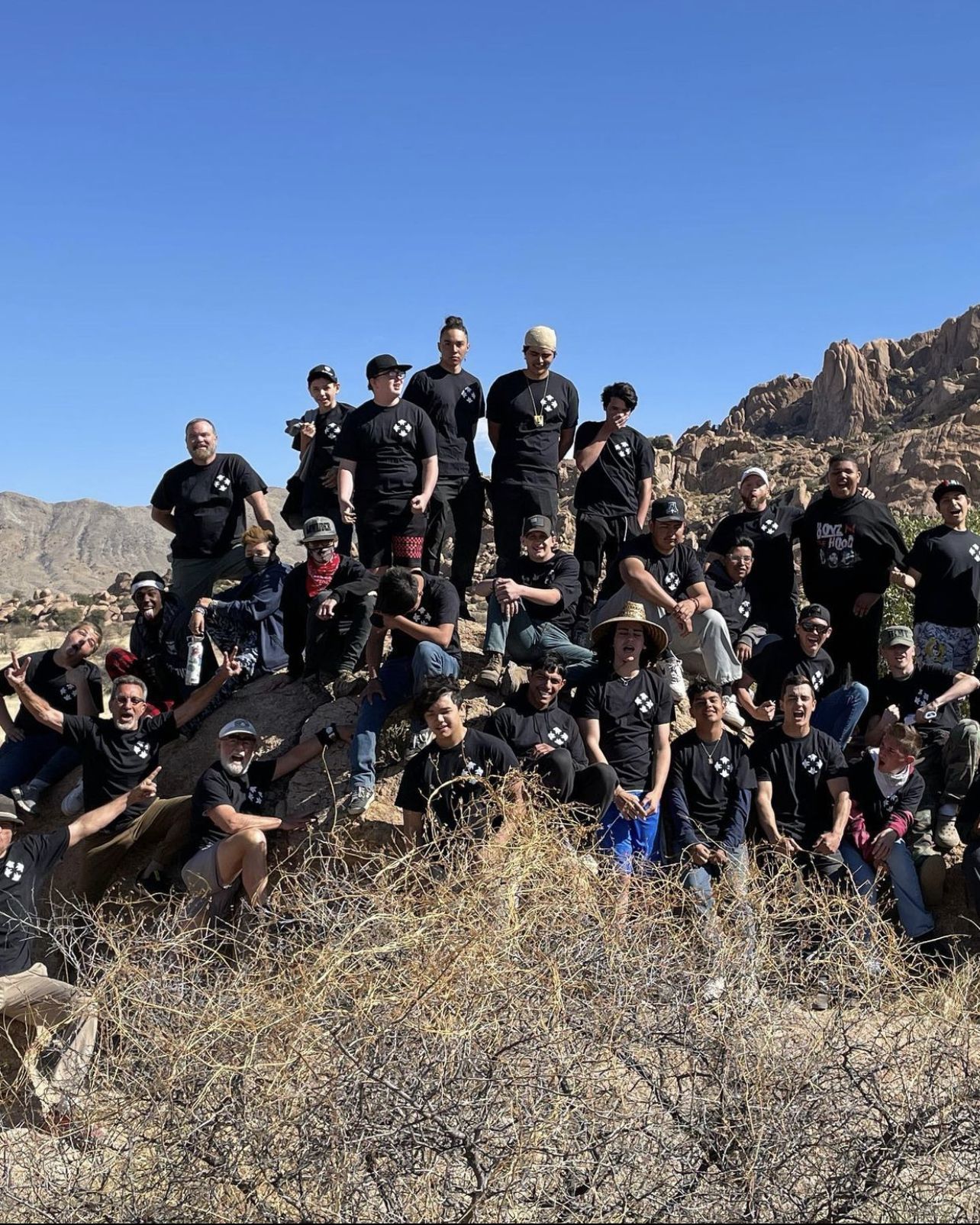 Men's unaddressed pain leaves a path of destruction in many of our communities, our families, and our lives.

And a heart-based, effective, practical approach to addressing that pain will bring so much good to our lives.

What if we could get to that man when he was still a boy, and sew love, listening, & encouragement in the place where rage & despair would have grown?
…
This weekend of March 18th, about 40 of us, a multigenerational group of masculine-identified adventurers, descended into the Dragoon Mountains for a 3 day intensive retreat of reflection, bonding, vulnerability, and fun.

We had space for a lot of tears, a lot of truth, a lot of laughter, and a lot of heart.

It may seem small, but when big groups of men and boys make time to give one another this kind of love and support, we can change our world.

The work of Boys to Men Tucson is an initiative whose time has come. We can't wait any longer to prioritize intergenerational healing and love. The stakes are too high, the relief is too available, and the joy is too great.

Support this work.