Juneteenth Community Circle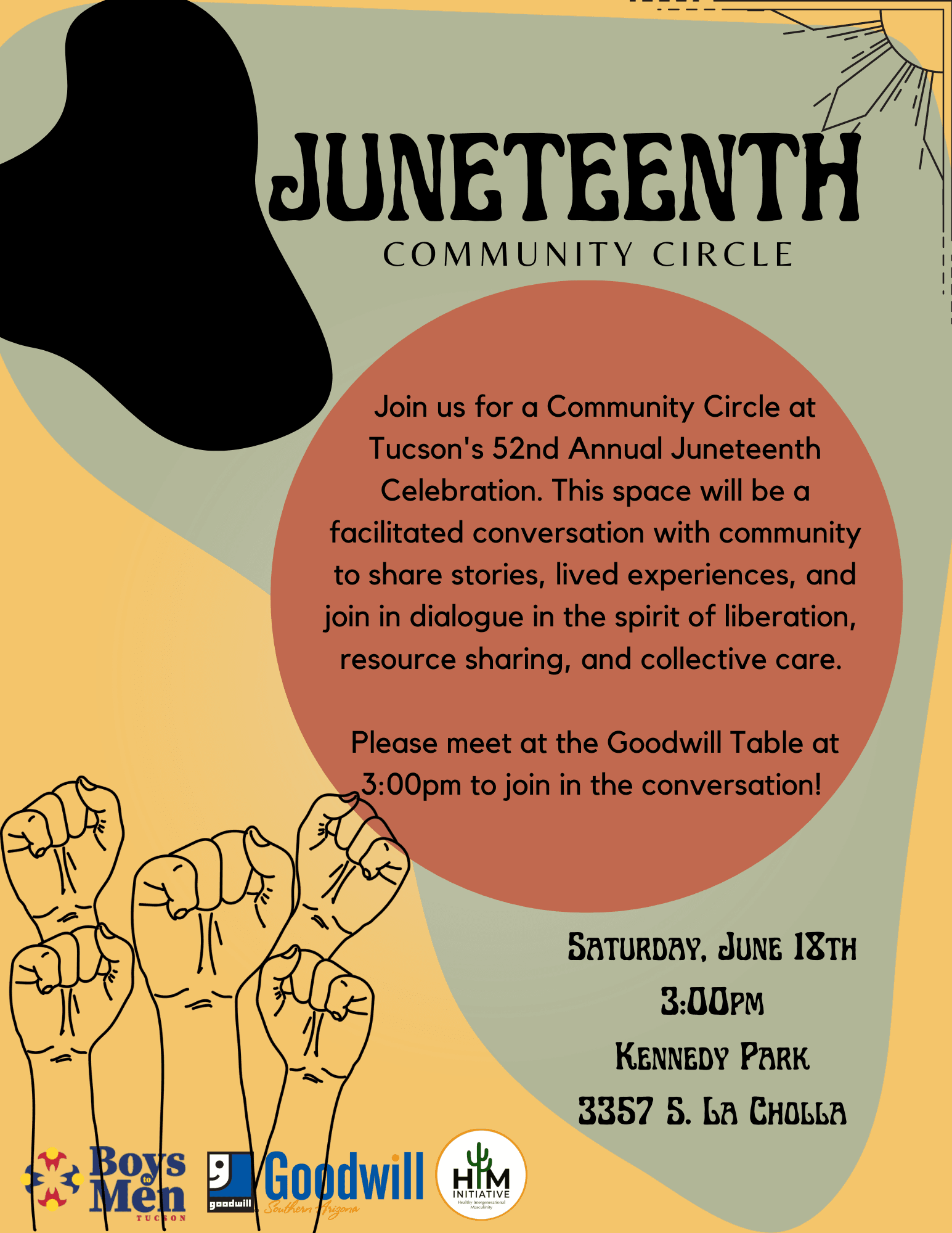 This Saturday, June 18th is Day 1 of the 2022 Tucson Juneteenth Festival at Kennedy Park from 11a-9pm! We will be facilitating another Community Circle similar to our June 4th A Call to Action workshop at 3:00pm — Please meet at the Goodwill table to join in on this conversation! More details below about the 52nd Annual Tucson Juneteenth Festival and it's resources, food, music, culture, community, and local vendors and organizations. We look forward to sharing space with you and we are very excited to be in conversation with you all, again!
Flyer Description: A red, green, yellow, and black flyer with abstract shapes, and a graphic with fists raised in the lower left corner. Text reads: Juneteenth Community Circle. Saturday, June 18th 3:00PM at Kennedy Park 3357 S. La Cholla. Event Description: Join us for a Community Circle at Tucson's 52nd Annual Juneteenth Celebration. This space will be a facilitated conversation with community to share stories, lived experiences, and join in dialogue in the spirit of liberation, resource sharing, and collective care. Please meet at the Goodwill Table at 3:00pm to join in the conversation!